KSKB FM - 99.1
Keep Smiling Keep Believing Serving East Central Iowa since 1988


Feature talk/teaching programs:
5:15-6:30; Today in the Word (Moody); Joyce Meyer; David Jeremiah
7:34-8:30; RC Sproul; Nancy Le De Moss
10:00-1:00pm: Focus on the Family; Family Life Today; James McDonald; noon: Joyce Meyer; Moody's Midday Connection
Afternoon: 3:30-6:00; Odyessy for Kids; In the Market-Janet Parshall (from Moody)
9:00-9:30 (pm) RC Sproul-Renewing Your Mind 10:00-10:30 Focus on the Family
Live Worship Service for Travelers and Shut-ins: 10:10-11:20 A.M. Sunday [Hagerman Baptist, Waterloo]
DONATE

KSKB is nonprofit - noncommercial. All gifts tax deductible. Donate safely and securely online, or by mail.
KSKB, P O Box 440, Brooklyn IA 52211 - Make check payable to KSKB. Thank you, generous listener !!



KSKB retired it's 1992 Tube powered transmitter. JD Warling and Jim Olivero installed the new NV10
Power tube makers have moved off shore and the quality has gone down. The new solid state design
is quite reliable, keeping KSKB on the air with less down time.
Cost: $43,000 after discount and shipping.
Please consider donating toward this new great piece of equipment that we will put to use for many years for God's glory.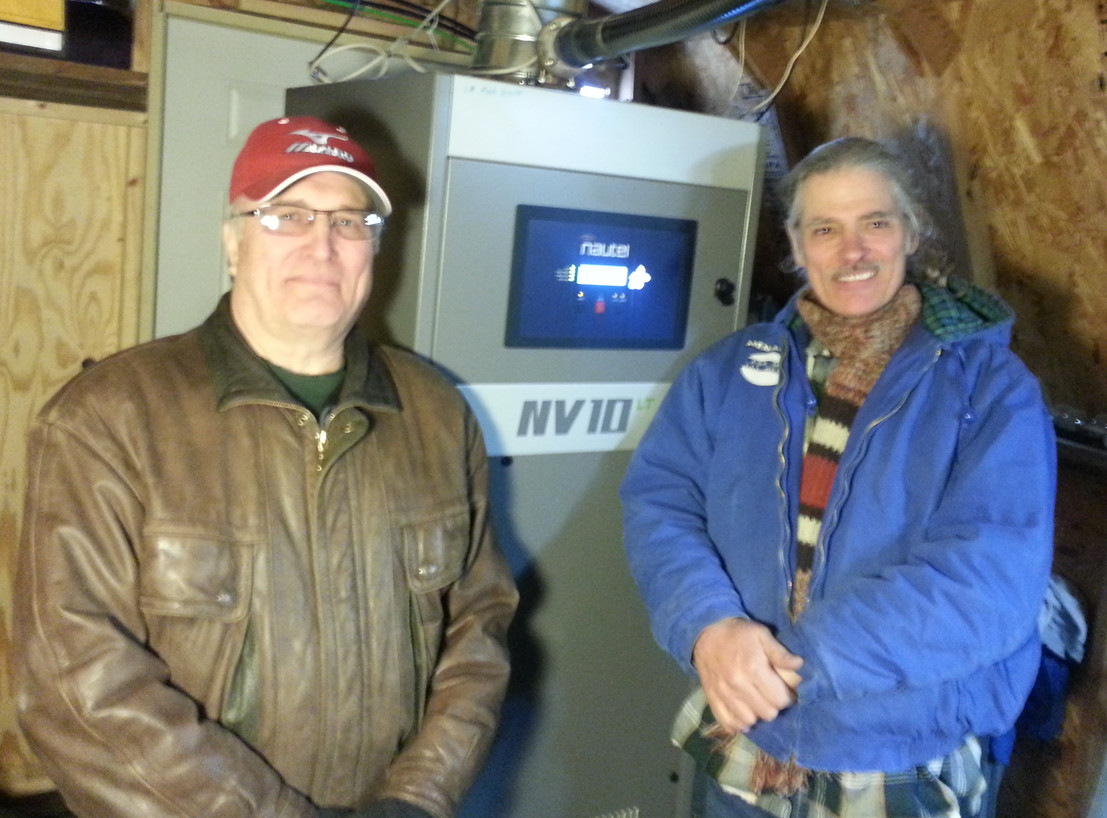 DONATE
Also serving Waterloo/Cedar Falls on 99.7 FM (translator)
KSKB schedule (pdf)

SPECIAL SALUTE to these KSKB Business Underwriters:

Norton's Greenhouse - Toledo
Dwight's Carpentry - Kalona
Kilduff Transport - Sully

Signature Programs:

Thee Morning Drive, Hosts: Larry Linkous, 6:30 - 7:30 AM Monday...Friday
Southern Gospel - Thursday evening
Love Songs for Christian Couples, (jukebox), 6:30 PM - midnight Friday
NIGHTSOUNDS with Bill Pearce is aired 'elevenish' except for Friday nights.
Gospel Jazz, Host: Rich Germaine (gospel jazz); Ernie Lansford (java jazz & praise), 6:00 - 10:00 PM Saturday
Polka & German, Hosts: Frank & Ruth Mlodzianowski, 3:30 - 5:00 PM Sunday
Bluegrass & Folk - After Church Sunday

Mission:

To Exalt JESUS - teach, comfort and inspire via radio with music and spoken word


Contact:

Telephone: (641) 522 7202
Email: kskb@netins.net
Studio: KSKB, 104 E 2nd Ave, Brooklyn, Iowa, 52211
Fax: (641) 522 7239

Officers & Directors:

Florida Public Radio, Inc. an IRS 501(c)(3) exempt educational organization.
Officers and Directors: Randy Henry,P - Archie Shetler,VP - Carol Henry,ST - Dave Talley,Dir - Betty Evans,Dir


Local Volunteer-Advisory Team: JD Warling, Shirley Bair, Phyllis Van Ess, Clair Kuntz, Ernie and Kathy Tomlinson


Here are the organization's owned and operated stations. All are nonprofit/noncommercial.

| | | |
| --- | --- | --- |
| WPIO-Oct-1975 | Titusville, FL | 89.3 7,100 - Watts "We Pass It On" |
| WEJF-Sep-1992 | Palm Bay, FL | 90.3 30,000 - Watts "We Encourage Jesus Followers" |
| WEGS-Nov-1985 | Pensacola, FL | 91.7 20,000 - Watts "We Encourage God's Servants" |
| KREJ-Sep-1990 | Medicine Lodge, KS | 101.7 50,000 - Watts "Kansas Radio Exhalting Jesus" |
| KSNS-May-2000 | Medicine Lodge, KS | 91.5 96,000 - Watts "Keep Singing New Songs" |
| KSKB-Mar-1988 | Brooklyn, IA | 99.1 43,000 - Watts "Keep Smiling Keep Believing" |
| KLOX-Aug-2005 | Creston, IA | 90.9 500 watts - Watts no slogan, just sounds good |
| KNJT-Nov-2011 | Coldwater, KS | 90.9 1000 watts - Watts no slogan, just sounds good |
| WKFA-July-2004 | Saint Catherine, FL | 89.3 3,900 - DA** - Watts "We Keep Faith Alive" |
| WKTO-Jan-1998 | Edgewater, FL*** | 88.9 25,000 - Watts "We Keep Telling Others" |


KSKB reaches Waterloo via 99.7-translator (115 watts)
KREJ reaches Woodward OK, viat ranslator: 97.1

KLOX operates with "main stuio awaiver" meaning that it does not maintain studio facilities in Creston.

You may provide programming suggestions, or request an e-mailed newsletter: KLOX listeners can call toll free to KSKB 866 922 7202


***A sister station serving Volusia & Seminole Counties - Carol Henry, President: Mims Community Radio, Inc.


Public File Online